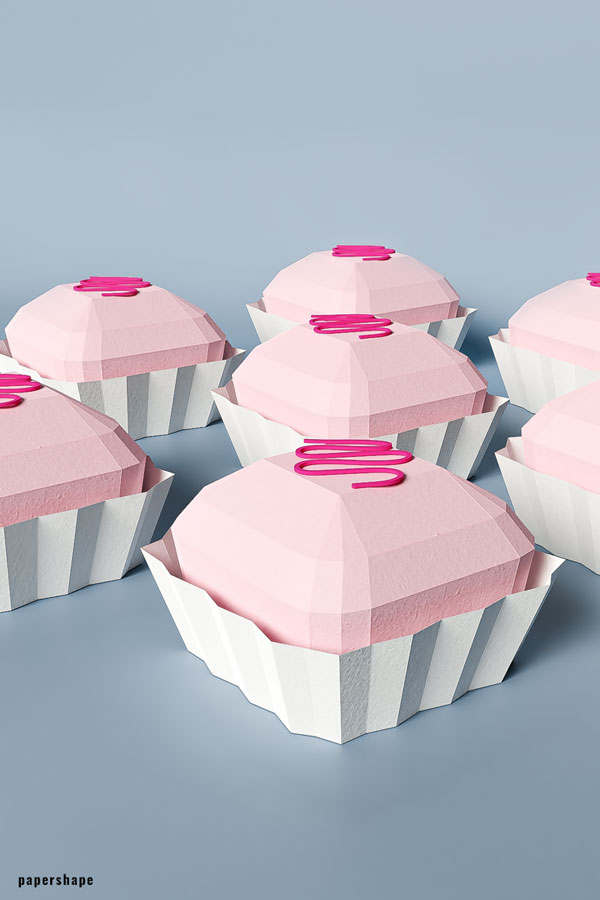 How to make a sweet chocolate gift box (huge one)
You are still looking for a table decoration or gift packaging for the next celebration (wedding, round birthday, Valentine's Day) ?
How about this XXL chocolates?
This praline is super easy to make and with a height of 6cm and a width and depth of 9.6cm it gives you lots of space for your treats.
If you like it smaller, just print it at 50% or even smaller. I especially like the Tütü to the praline, which will certainly give your recipient a smile on his face.
Those of you who prefer other shapes, find here two gift box alternatives: Heart boxes or beautiful square-shaped gift boxes
Step by step: how to make a bon bon box from paper
Donwload template (scroll down)

2 colored papers (8.5in x 11in) (weight: 65lb-110lb)

Glue or double-sided tape

Scissors

Ruler

Bonefolder / awl / ball pen refill etc.

Cutting mat
1. You need 2 pages per praline. One color for the praline color and one for bottom. The best will be you use paper with a grammage of up to 230g/m². Print out the template and cut out all solid lines with scissors. Pay particular attention to the note on page 2 for the paper part F.
2. Crease all dashed lines with an awl or a bonefolder. Therefore, place a ruler next to the dashed lines and crease the lines by pressing the bonefolder down.
3. Fold the long dashed lines away from you, i.e. downward. Fold the short dashed lines up, i.e. up to you.
4. Use double-sided tape or any glue onto the unprinted side of the flaps. I prefer to craft with adhesive tape because your fingers stay clean. Each number exists twice. Stick all the same numbers together in ascending order (1, 2, 3, ...). Start with section 1 and stick it to the section marked 1 on paper A and B, pressing firmly enough to make them stick together.
5. Finally, cut thin stripes from your remaining cardboard or use paper in another colour. Here you can also use 90g paper, because it is easier to bend. Roll this stripe now in your desired shape and stick it as a topping on the praline.