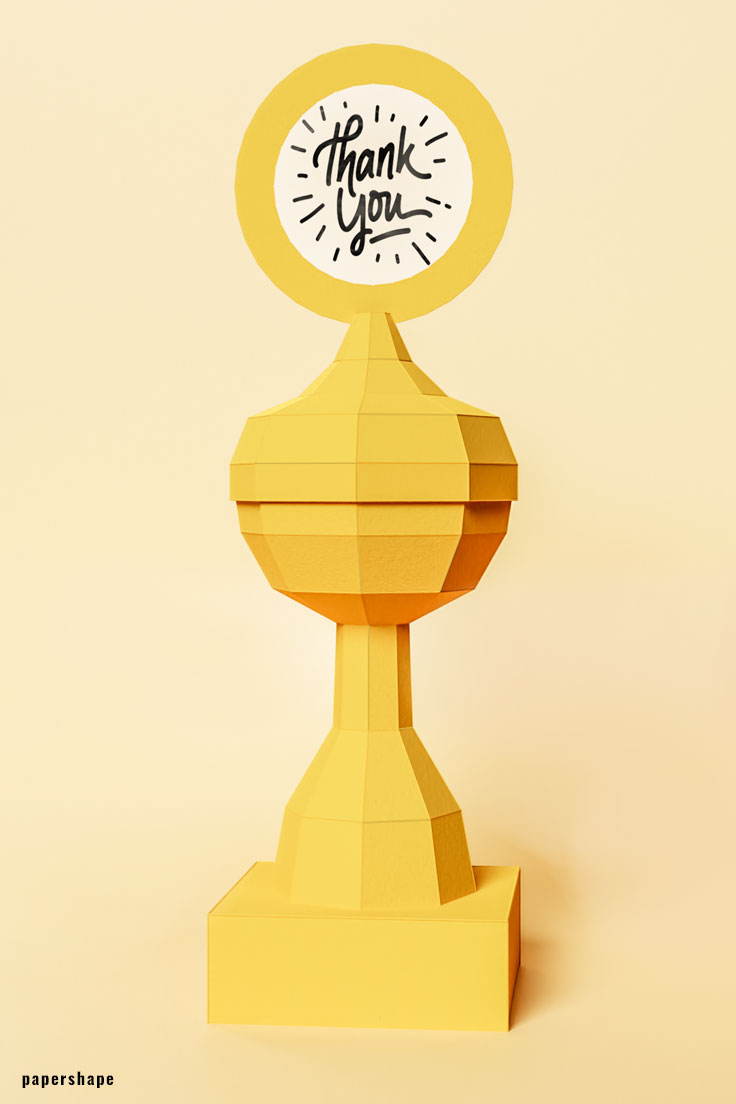 How to make a trophy out of paper (with template)
Don't you think that everyone deserves from time to time one or two trophies for a "hero" act? With our template you can easily make your own paper trophy.
You can remove the top half of the trophy and hide candy in it, or you can slide the small box open under the paper trophy and put in a voucher as a prize.
The height of the paper trophy is 32cm and the width is 10cm.
3 step tutorial for your paper trophy
6 cardstock paper (8.5in x 11in) (weight: 65lb-110lb / 176gsm-300gsm)

Glue or double-sided tape

Scissors

Ruler

Bonefolder / awl / ball pen refill etc.

Cutting mat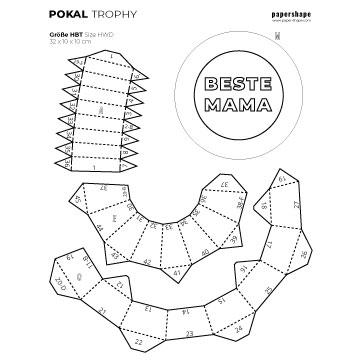 1. Print the paper trophy template (US letter or DIN A4) on paper of your choice. You'll need 6 sheets of paper. Each printer should easily print cardstock up to 230gsm (80lb). In the template you will find different topics like "best mom", "best dad", a football/ soccer and space for your own text.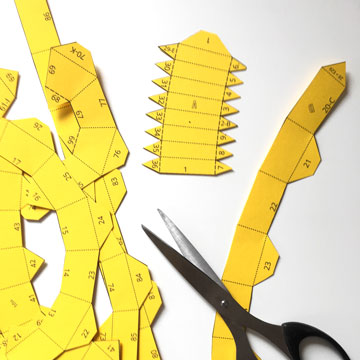 2. Cut out the paper parts (A, B, C, ...) by cutting along the solid lines.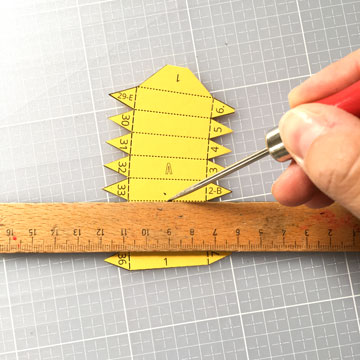 3. Place a ruler on the dotted lines and mark the folds by pressing down hard and running a bonefolder or an awl along the lines.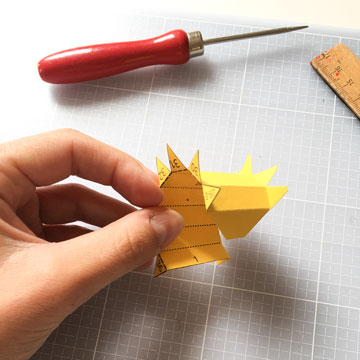 4. Start with the paper piece A and place it in front of you. The printed side should be facing you. Subsequently fold all the dotted lines either inwards, which means to fold up (short dotted lines) or outwards, which means to fold down (long dotted lines), according to the markings.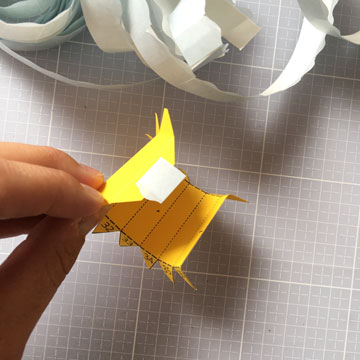 5. Use double-sided tape or any glue onto the unprinted side of the tabs.Each number exists twice. Stick all the same numbers together in ascending order (1, 2, 3, ...). Start with section 1 and stick it to the section marked 1 on paper A, pressing firmly enough to make them stick together.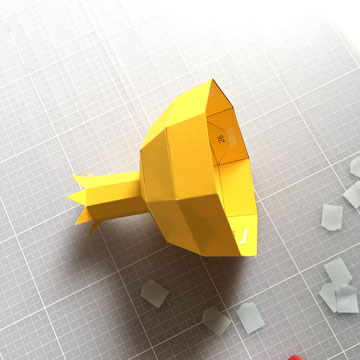 6. The paper goblet consists of two elements, the upper and lower part. On the picture you can see the upper part of the paper trophy. You can easily take it off, if you want to put sweets into the paper trophy.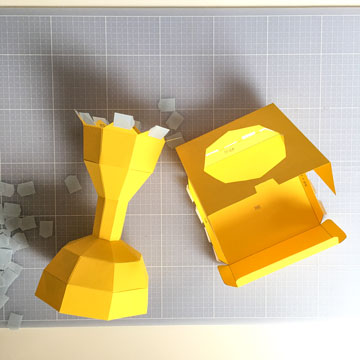 7. The lower part of the paper winner trophy consists of a box, which you can open like a gift box. In it you can give away a voucher wonderfully