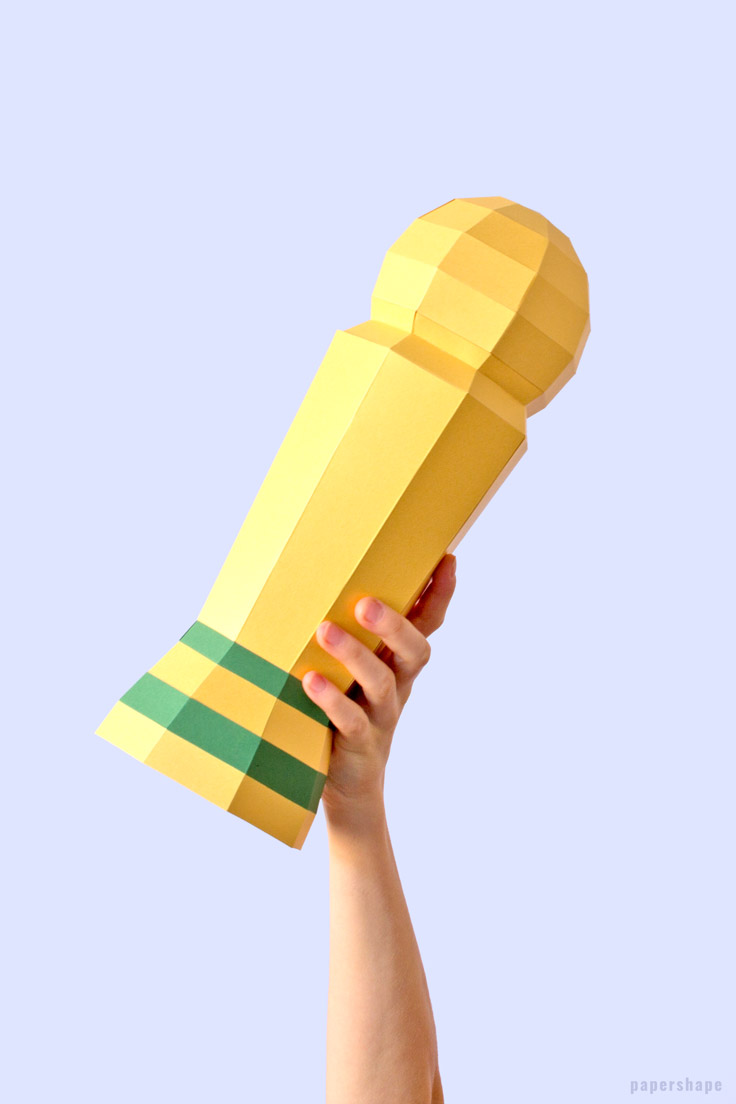 How to make a trophy out of paper (with template)
Do you love parties and do you love decorating your home during the World Championship? Well, then this World Cup trophy out of paper is for you. It is easy to fold and it's original measurements make it a fun decor.
After each game you should let you friends sign on the trophy. Cool memory, don't you think?
How to make a FIFA World Cup trophy out of paper?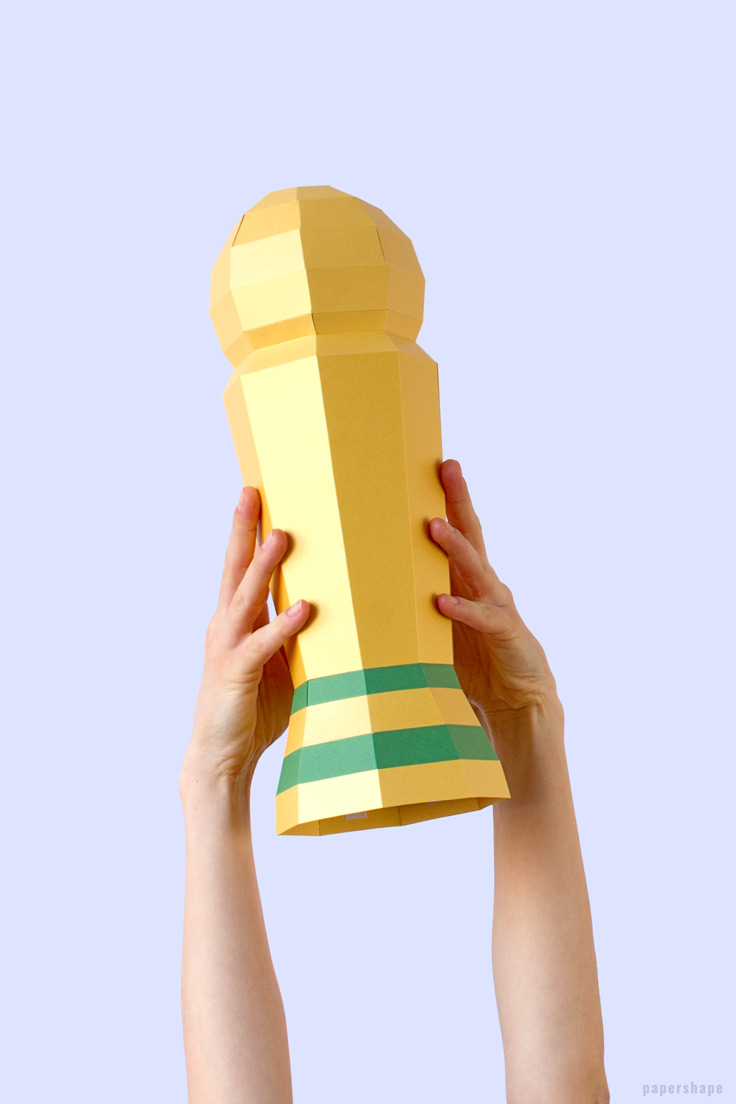 Lift up the World Cup trophy either with one or with two hands. It's light weight makes it super easy to carry it around.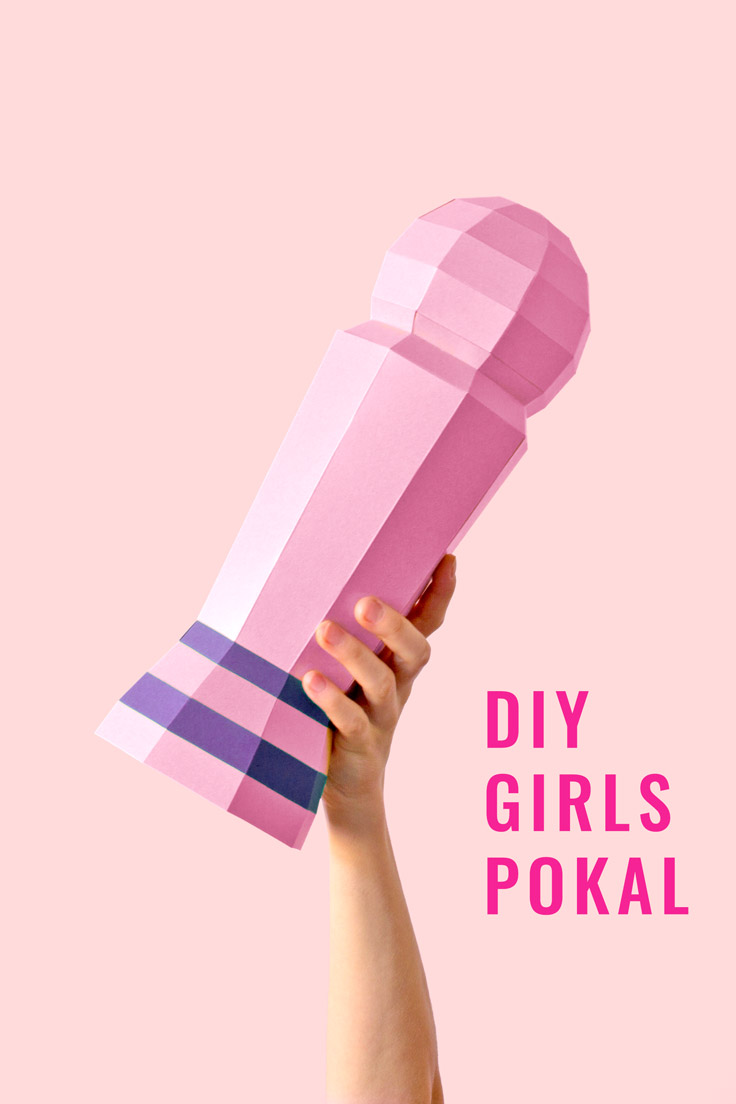 Girls, we run the world :) Personally, I don't like the gold and green colors of the FIFA World Cup trophy. Thats why I papercrafted my own girly version of it.

3 step tutorial for your paper trophy
6 cardstock paper (8.5in x 11in) (weight: 65lb-110lb / 176gsm-300gsm)

Glue or double-sided tape

Scissors

Ruler

Bonefolder / awl / ball pen refill etc.

Cutting mat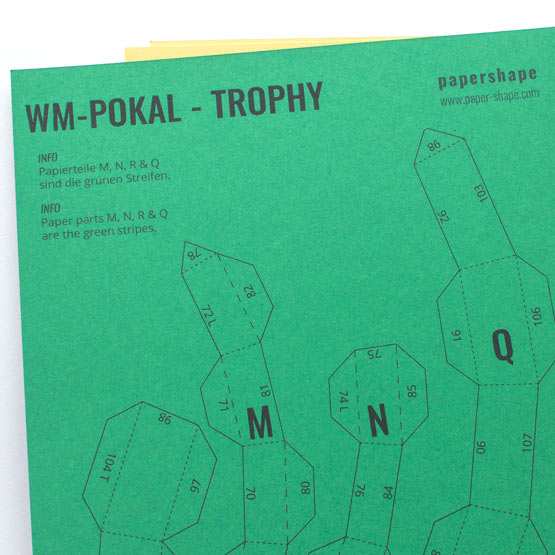 1. Print the paper trophy template (US letter or DIN A4) on paper of your choice. You'll need 6 sheets of paper (5 in gold and 1 in green if you wish to craft the World Cup trophy in it's "realisitic look". Each printer should easily print cardstock up to 230gsm (80lb).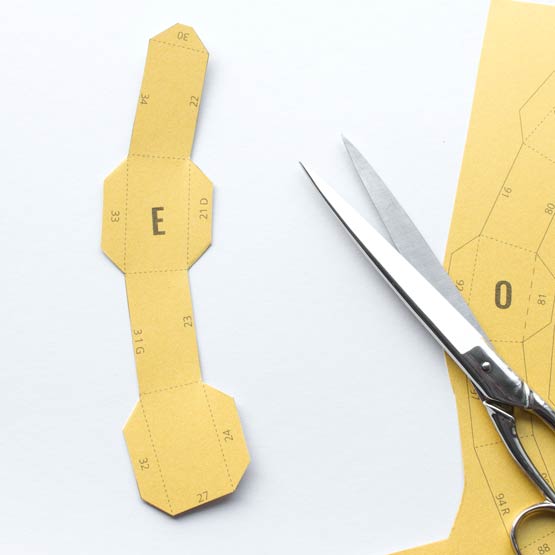 2. Cut out the paper parts (A, B, C, ...) by cutting along the solid lines.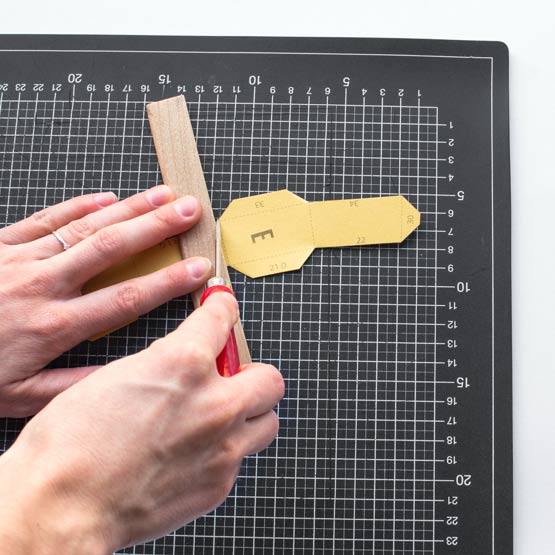 3. Place a ruler on the dotted lines and mark the folds by pressing down hard and running a bonefolder or an awl along the lines.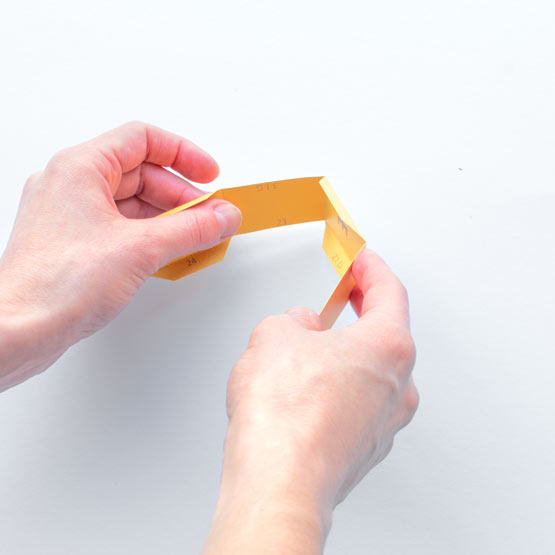 4. Start with the paper piece A and place it in front of you. The printed side should be facing you. Subsequently fold all the dotted lines either inwards, which means to fold up (short dotted lines) or outwards, which means to fold down (long dotted lines), according to the markings.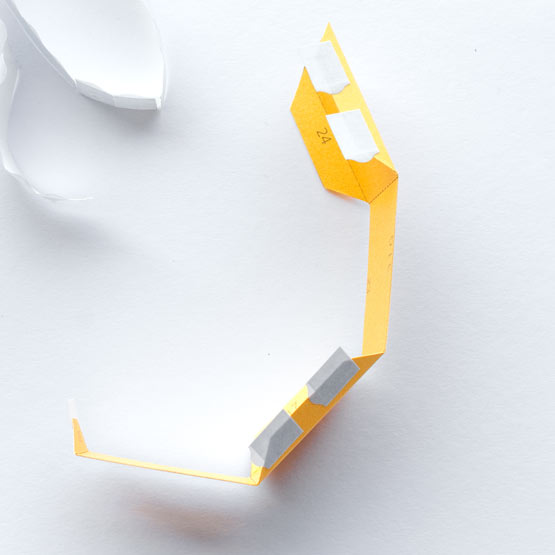 5. Use double-sided tape or any glue onto the unprinted side of the tabs.Each number exists twice. Stick all the same numbers together in ascending order (1, 2, 3, ...). Start with section 1 and stick it to the section marked 1 on paper A, pressing firmly enough to make them stick together.
In the video I'll show you the trick how to glue easily the long edges.
more 3D paper trophies with glueing
more 3D paper trophies with plug system