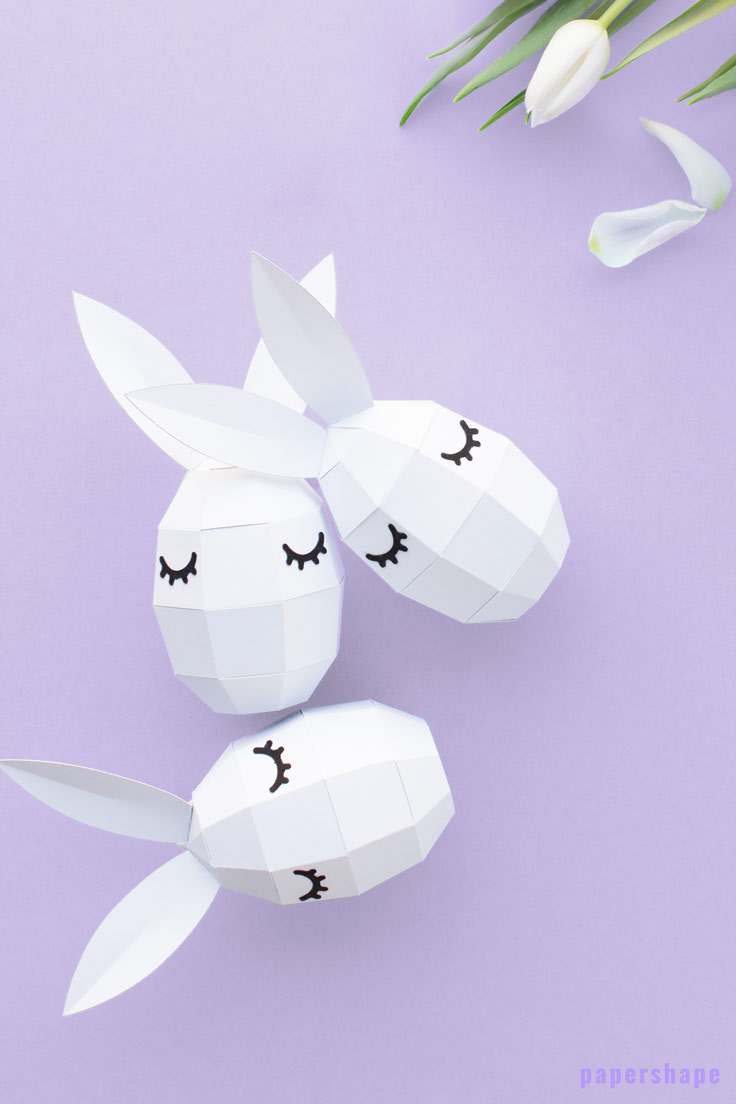 DIY bunny from paper with cute lashes
I am sure you are already aware of this trend:
Unicorn lashes.
I decided to stick them this time not to a unicorn or the wall. I made a bunny out of paper eggs as Easter decoration. If you want you may also use it as a Easter gift box and fill it's belly with sweet candies. In any ways - they are super adorable and a must-craft for Easter.
How to diy a paper bunny with cute sleeping lashes?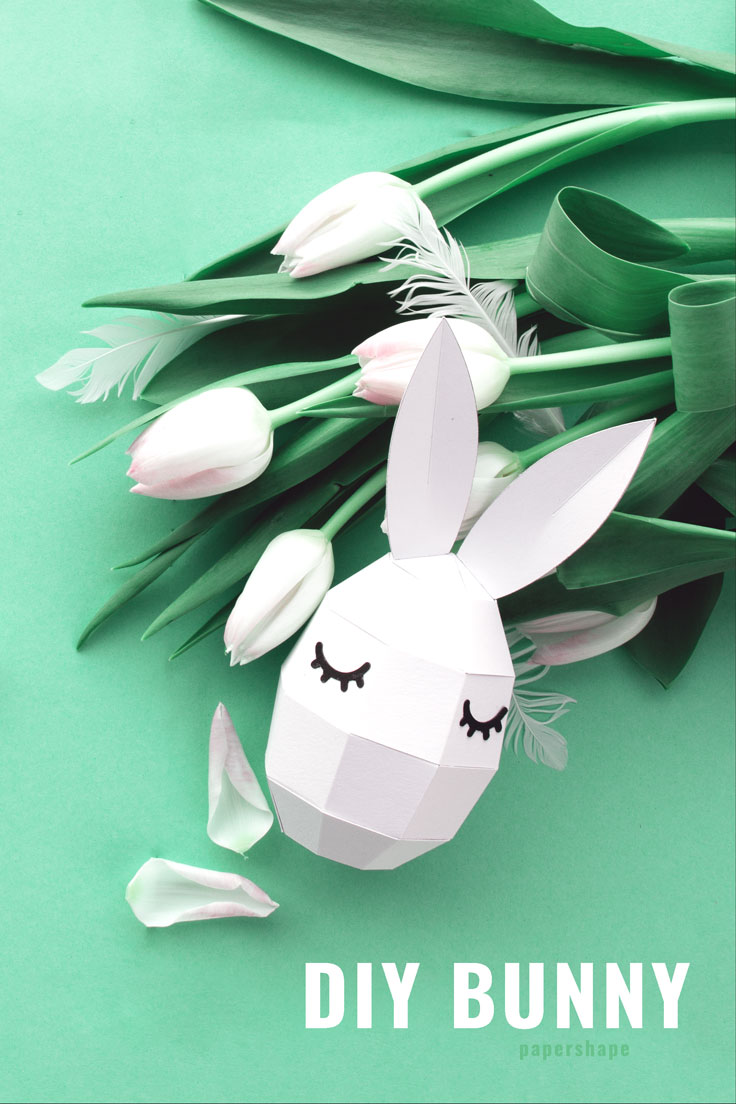 You may use these sweetie bunnys as Easer gift boxes. Just fill the bottom with lametta in order to close the paper egg.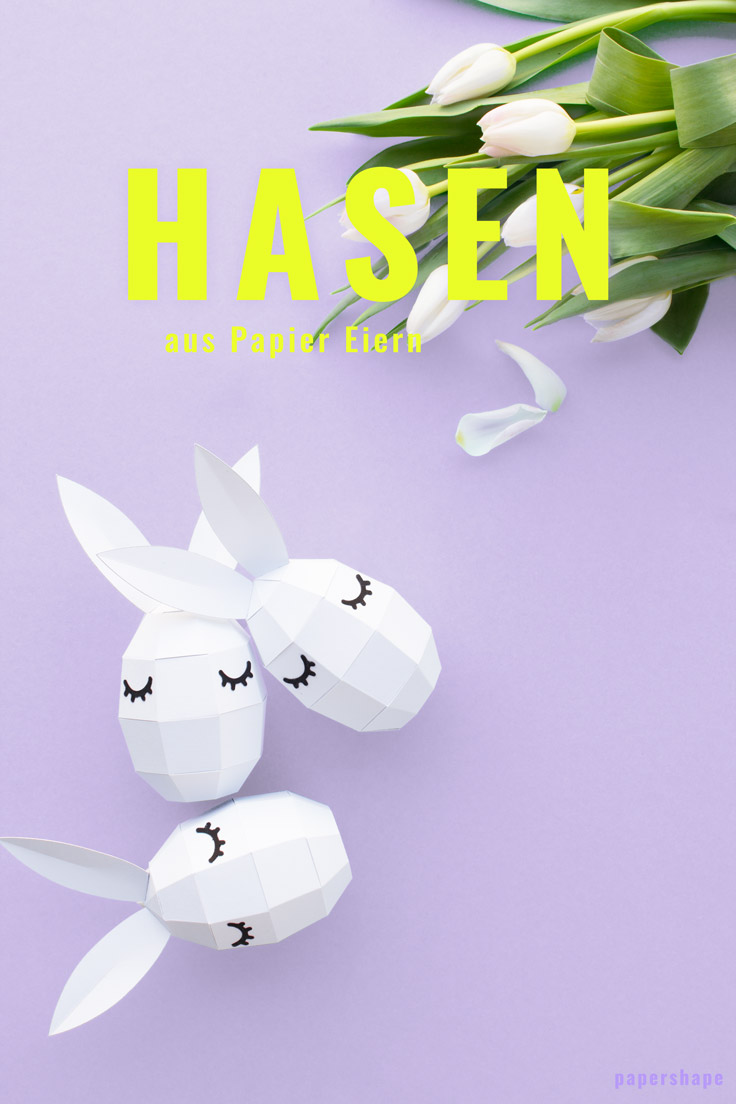 Cute sleeping bunnies with lashes: that's how you make them!
2 cardstock paper uni or with pattern (8.5in x 11in) (weight: 65lb-110lb / 176gsm-300gsm)

Glue or double-sided tape

Scissors

Ruler

Bonefolder / awl / ball pen refill etc.

Cutting mat

Sweets for filling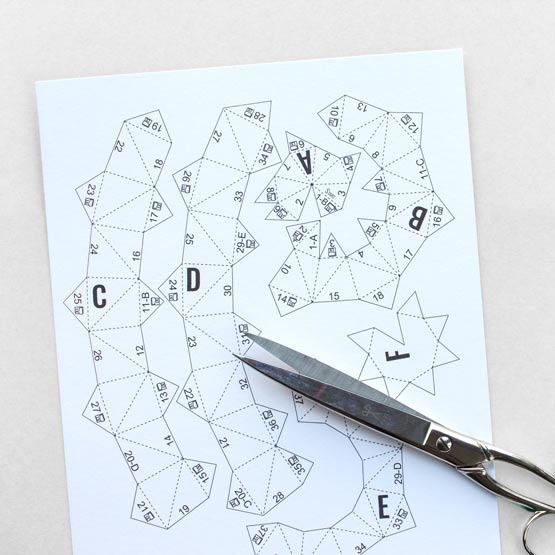 1. Print the paper egg template (US letter) on paper of your choice.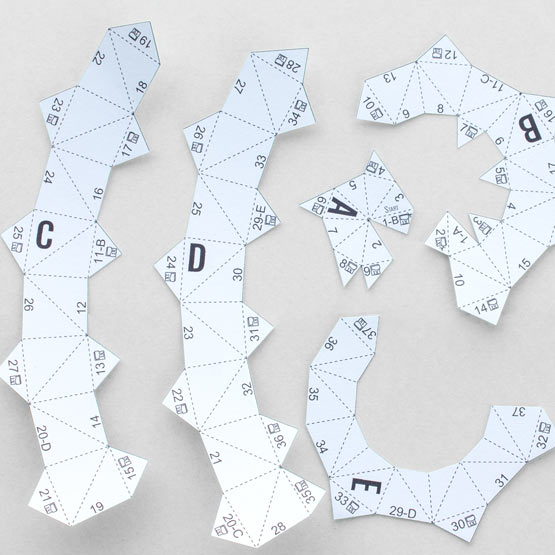 2. Cut out the paper parts (A, B, C, ...) by cutting along the solid lines of the Easter egg template.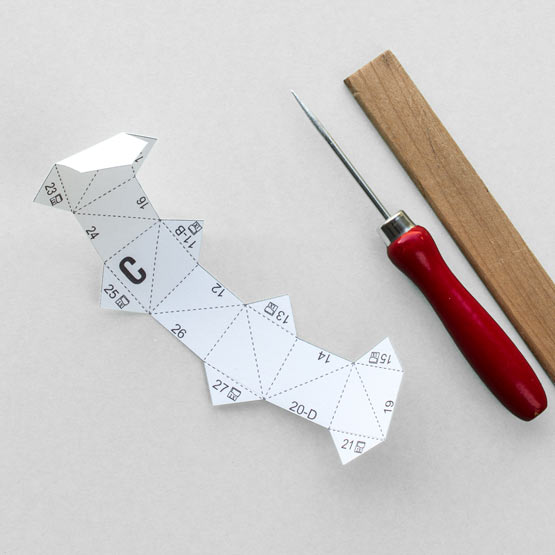 3. Place a ruler on the dotted lines and mark the folds by pressing down hard and running a bonefolder or an awl along the lines. The detailed steps how to craft the easter egg you will find in this tutorial here.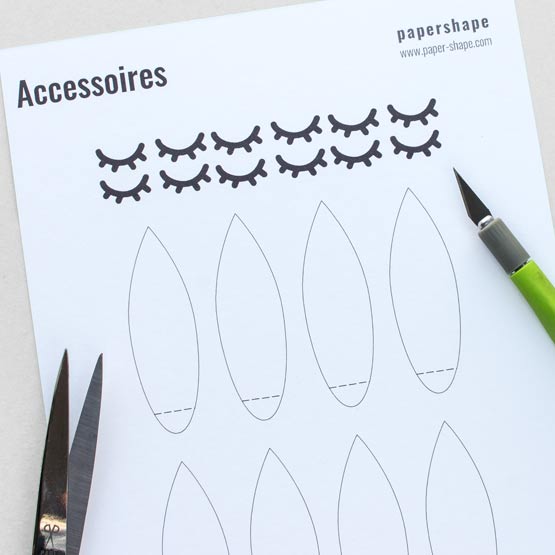 4. On page 2 you'll find the template for the unicorn lashes and the bunny ears. I placed more ears and lashes on this page in order to save paper.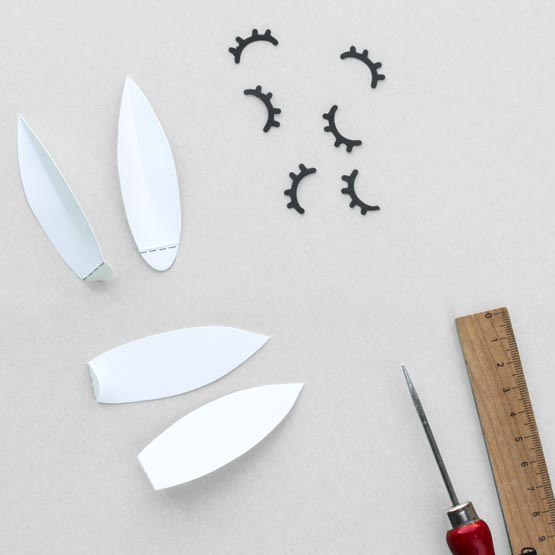 5. I would recommend to cut out the lashes with a cutter or to just draw them on the paper egg. Cut out the ears, too.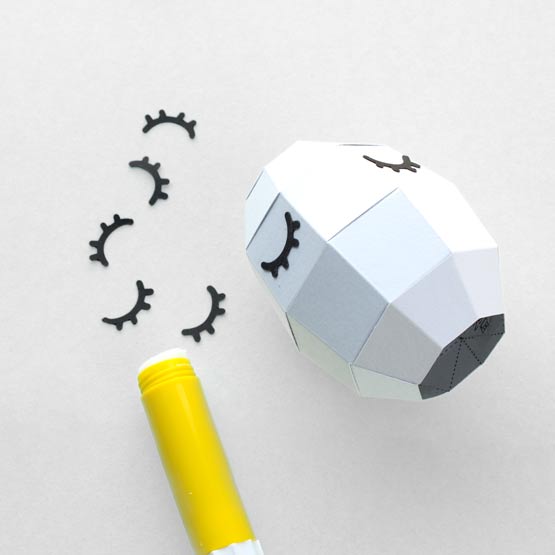 6. Stick the unicorn lashes with glue on the paper egg. I would spare one square in betweeen of the lashes.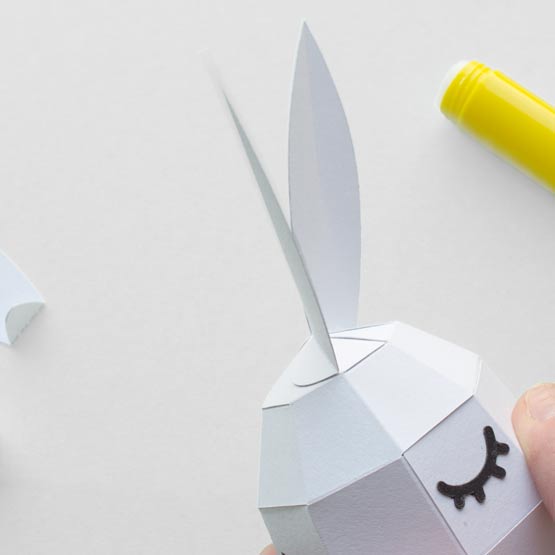 7. Finally fold the small part of the ear (dottled lines) and stick them to the egg - ready!