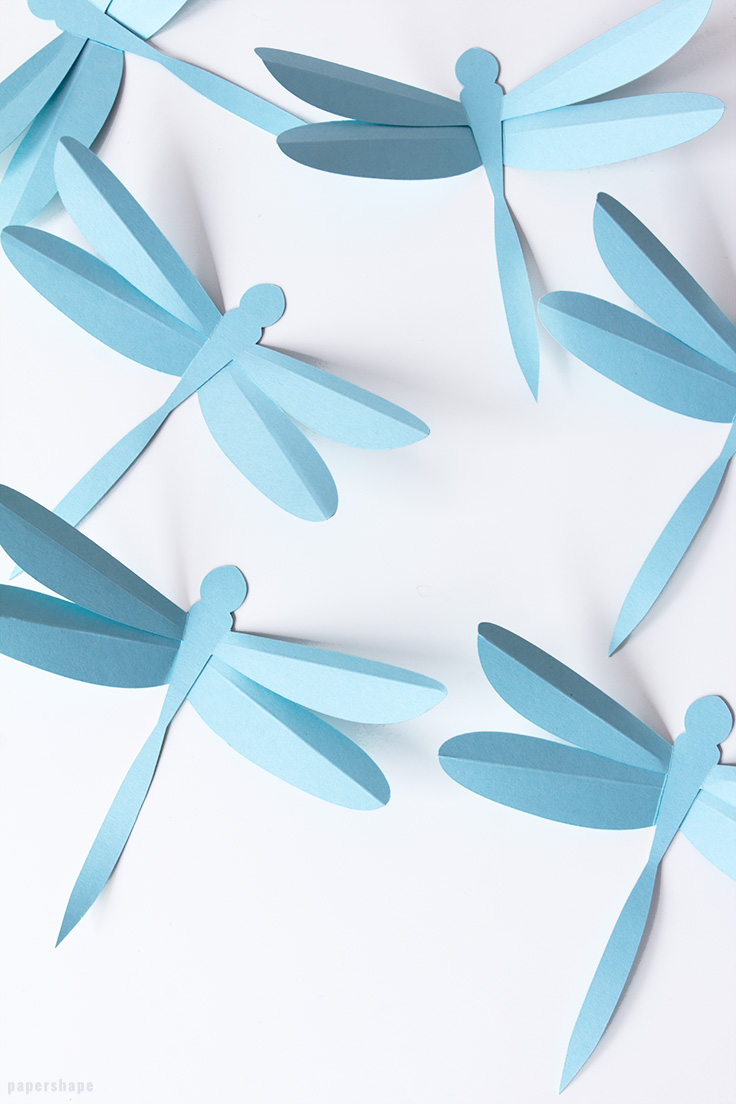 How to make a 3d paper dragonfly (with template)
What do you think about a quick summer diy tutorial?
In case you haven't started to paper craft these beautiful 3d butterflies because you didn't want to spend too much time, you should definitely try these cute and super fast paper dragonflies.
You can use them as wonderful gift tags, as a beautiful wall decor or for a baby mobile.
Get inspirations how to use 3d dragonflies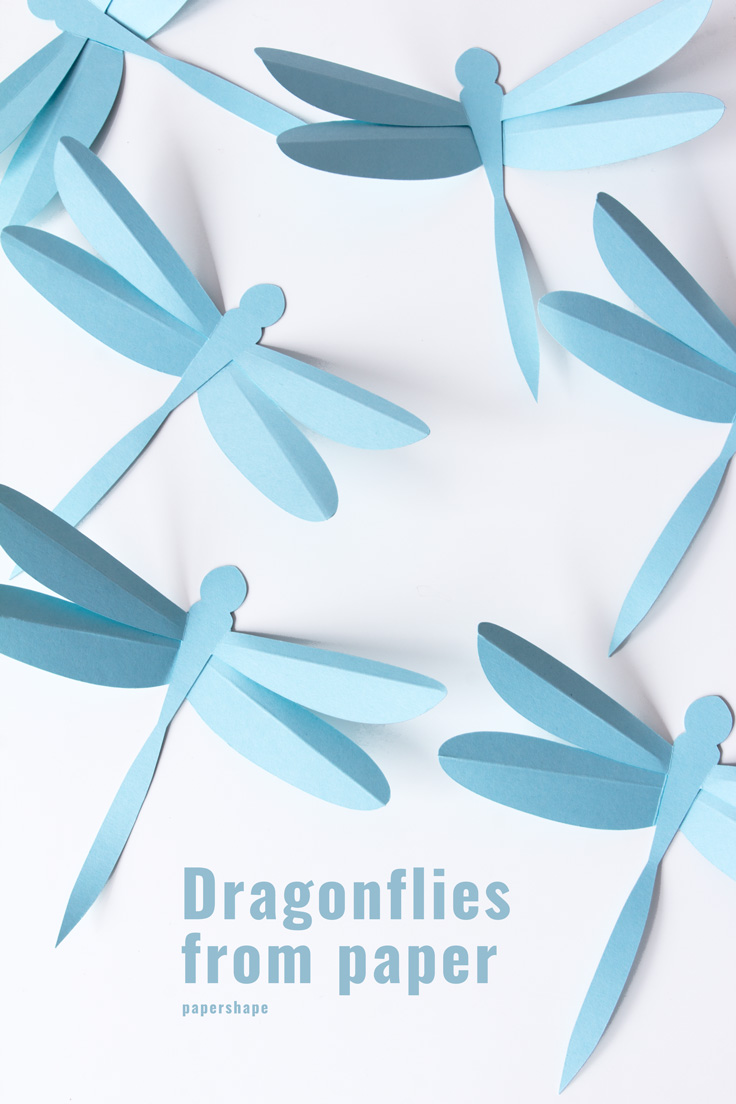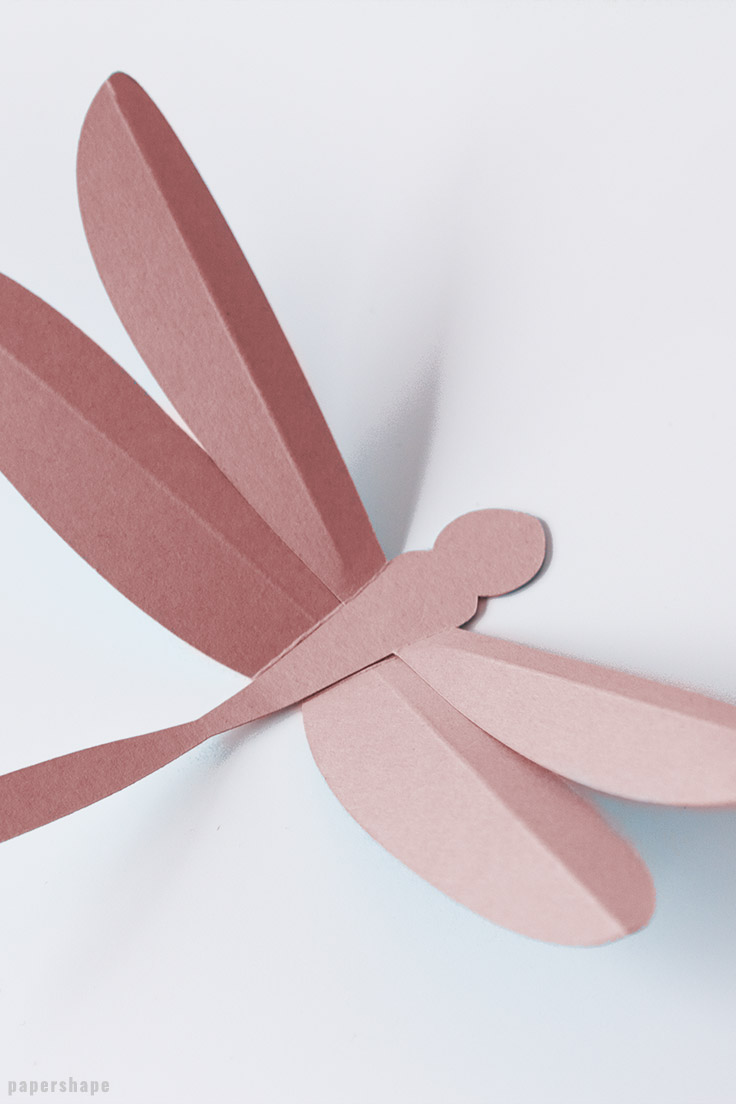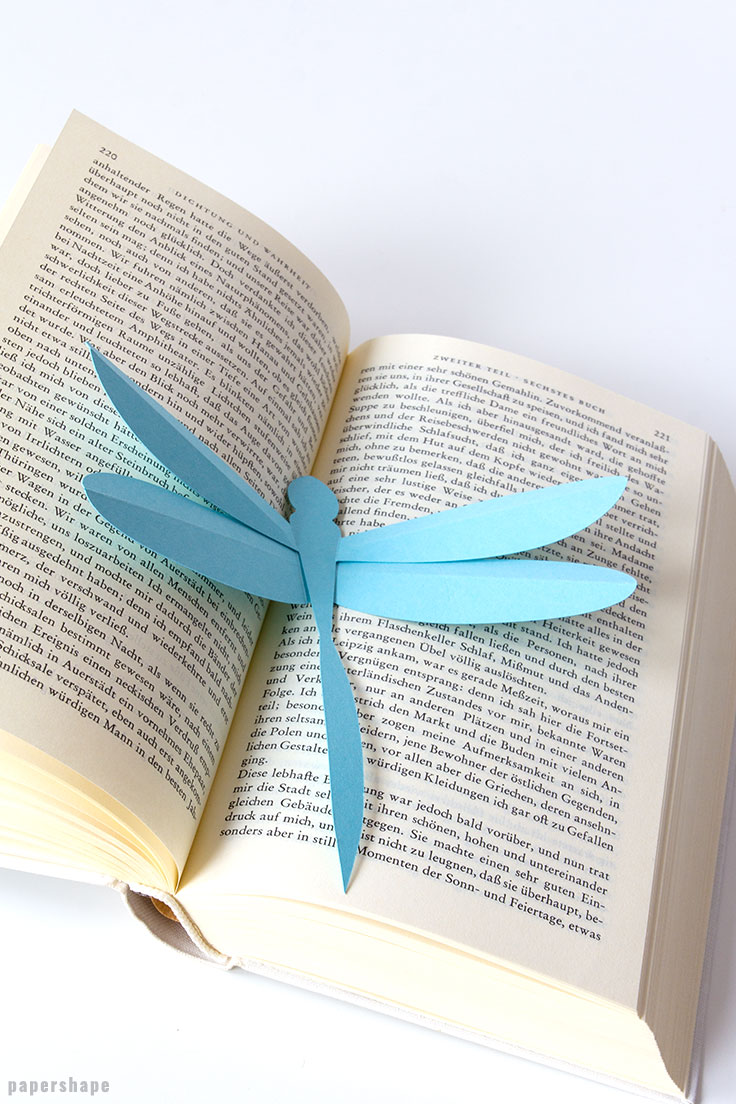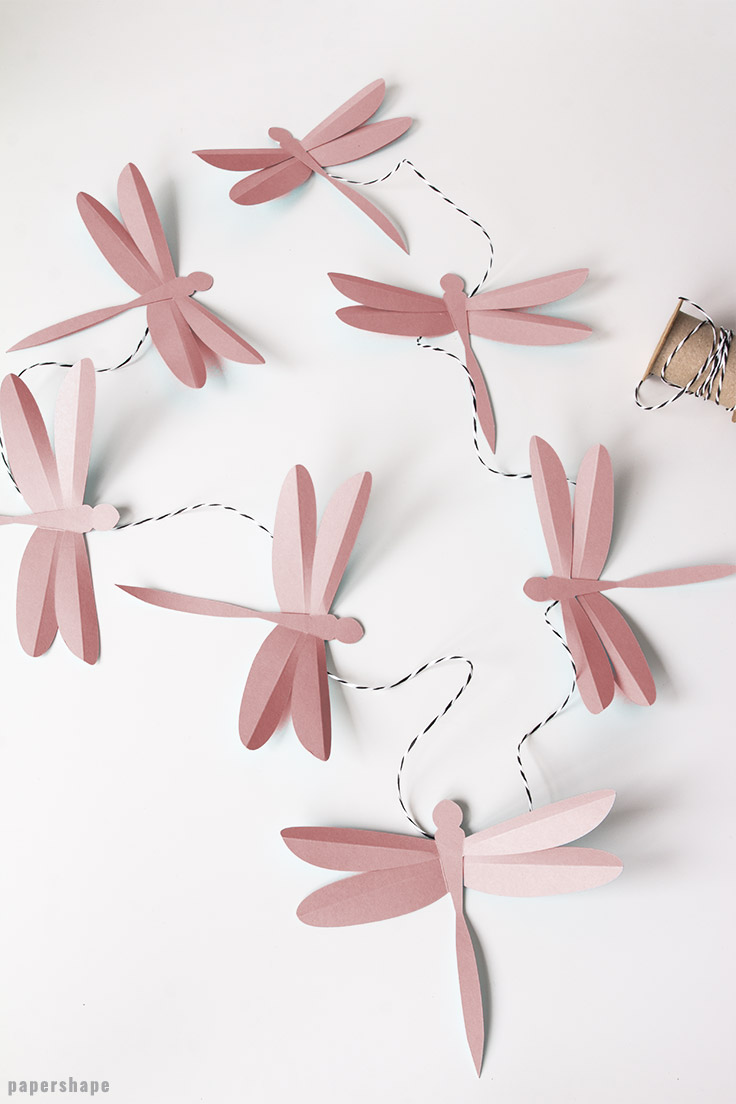 Instructions: how to paper craft a 3d dragonfly
1 cardstock paper (results in 2 dragonflies) uni or with pattern (weight: 65lb-110lb / 176gsm-300gsm)

Glue or double-sided tape

Scissors

Ruler

Bonefolder / awl / ball pen refill etc.

Cutting mat
1. Print the dragonfly template (US letter) on paper of your choice. On one sheet of paper are two dragonflies. Cut out the paper parts by cutting along the solid lines.
2. Take the first part of the dragonfly (the one with the body) and place a ruler on the wing in a way that it splits the wing. Press down hard the bonefolder along the ruler. Fold the marked lines now in a direction of your choice. Repeat these two steps with the other paper part of the dragonfly.
3. Place some glue between the wings of the second paper part of the dragonfly. Stick the other wings on the hull of the dragonfly.
4. Bend the wings up now in order to get the 3d effect. You can also bend the tail using a scissor.
Learn how to make paper dragonflies