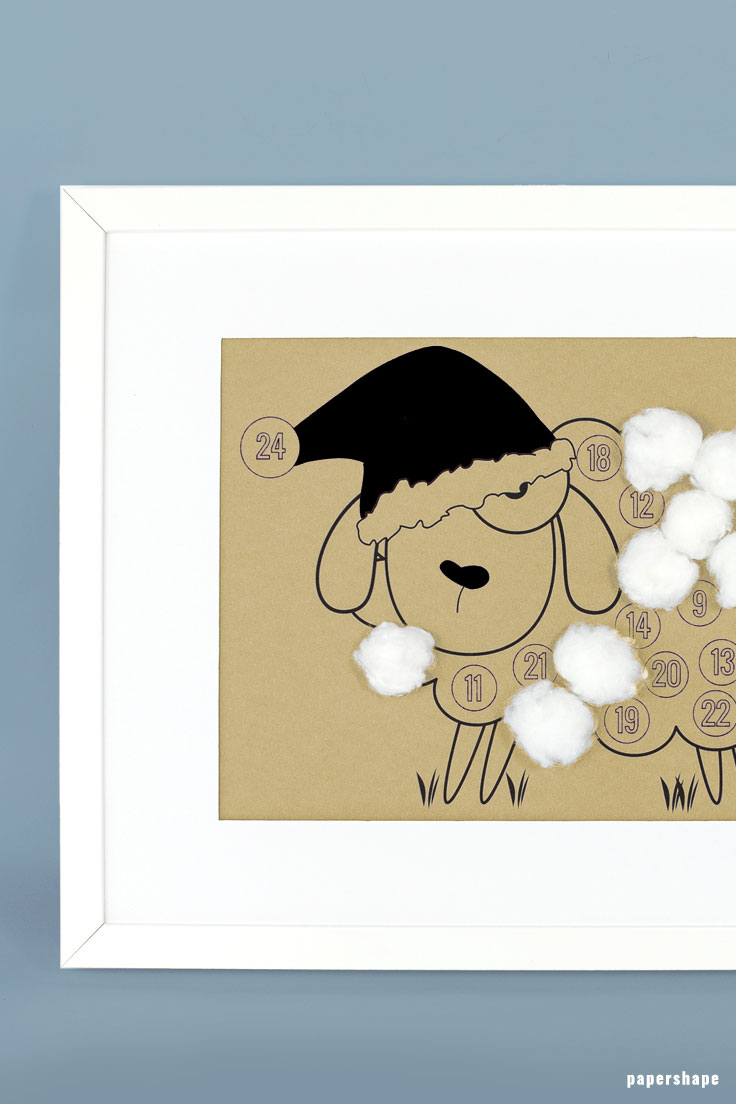 How to make an Advent calendar as a cute cotton wool sheep (5 minutes diy)
In this tutorial I'll show you how to make a cute cotton wool sheep Advent calendar for children. All you need are some cotton wool and paper to print on the template. So fun and children have a fun time waiting for their presents.
Here you'll find more Advent calendar templates for grown-ups and children with paper:

How to make a bubble wrap Advent calendar - instructions
1 sheet of paper (8.5in x 11in) (weight: 65lb-110lb)

Glue or double-sided tape

Cotton wool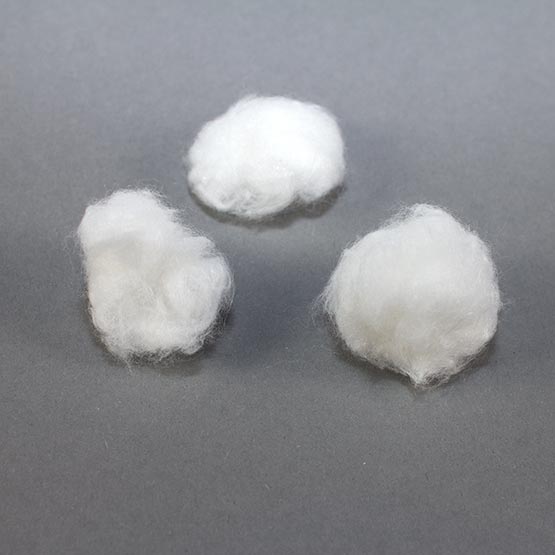 1.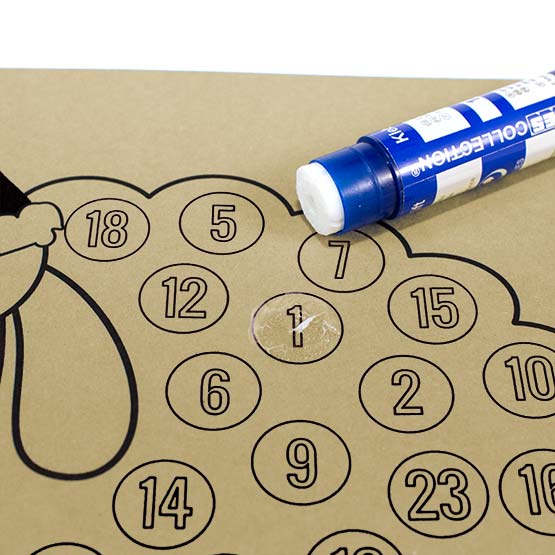 2.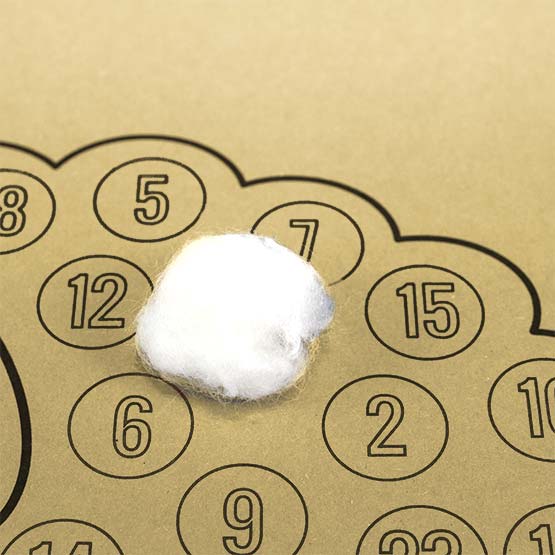 3.