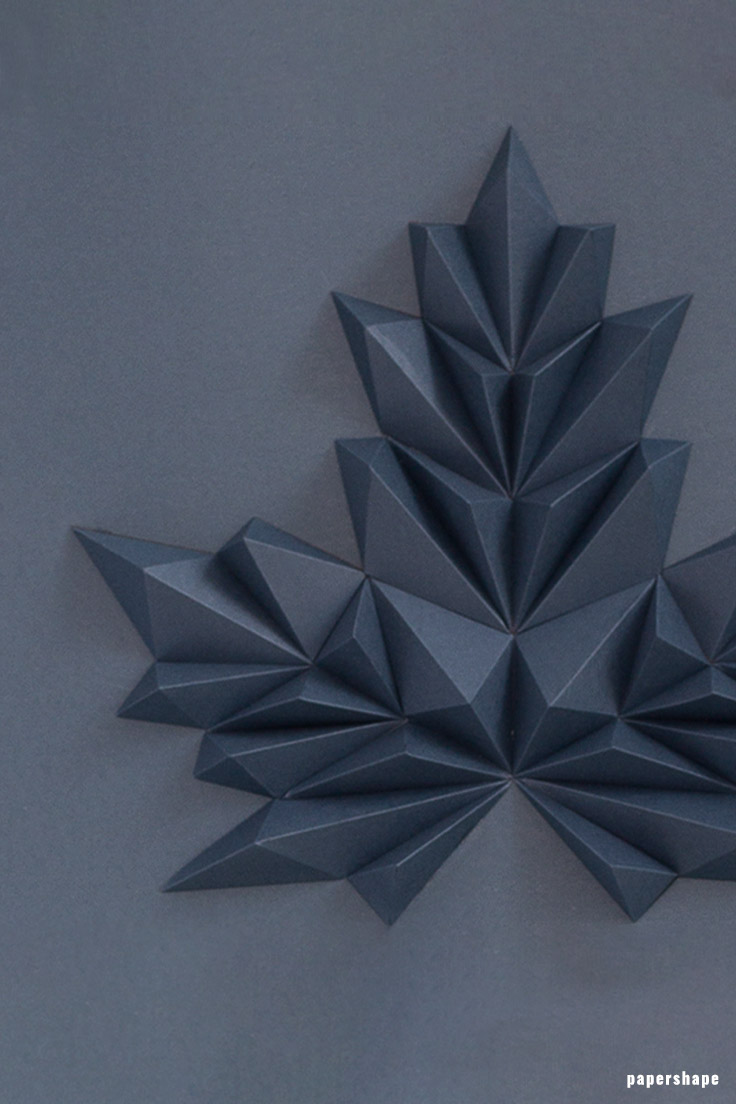 Deep blue wall decor: 3D maple leaf from paper (free template)
If you wanna try something new for your fall decoration you have to print out the template for this adorabel 3d maple leaf and start immediately paper crafting. The result will look amazing as wall decor. Personally, I love trying new crafts for fall and this one is definitely different to the common decor with acorns or pumpkins.
And if you want to spice up your fall decor you should try these lovely cappuccino-colored paper acorns.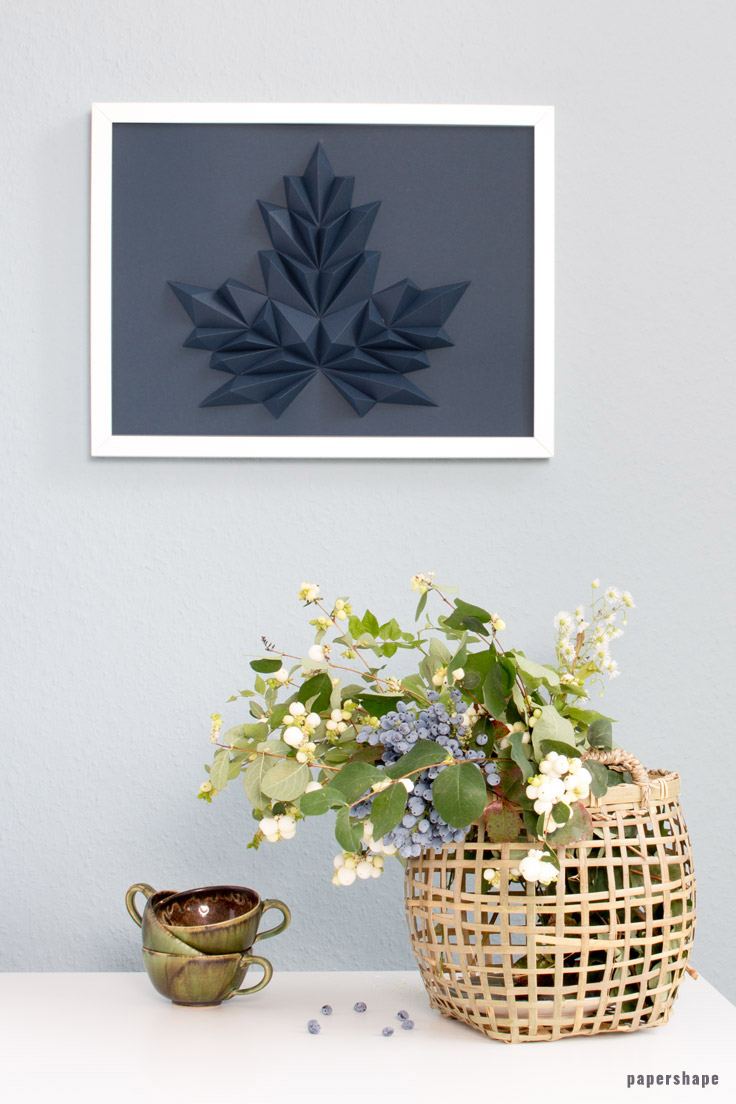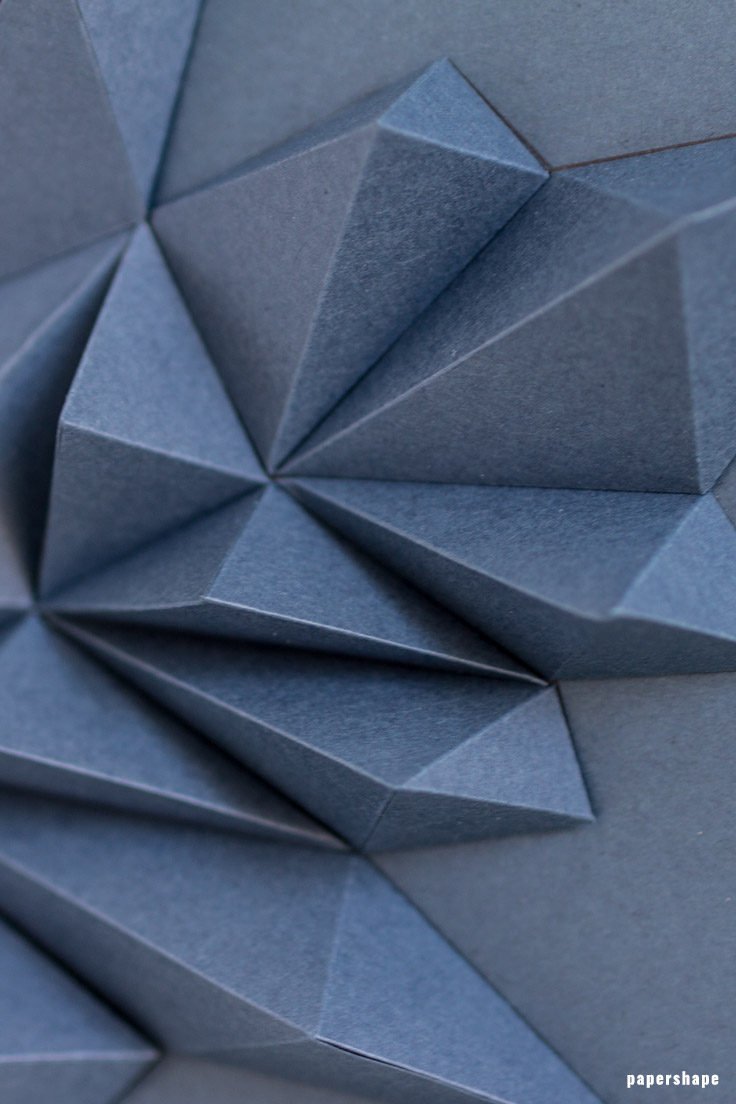 How do I make a 3d maple leaf from paper as wall decor
3 cardstock paper uni or with pattern (8.5in x 11in) (weight: 65lb-110lb / 176gsm-300gsm)

1 cardstock paper DINA3 for the maple leaf background (weight: 65lb-110lb / 176gsm-300gsm)

Glue or double-sided tape

Scissors

Ruler

Bonefolder / awl / ball pen refill etc.

Cutting mat

strong glue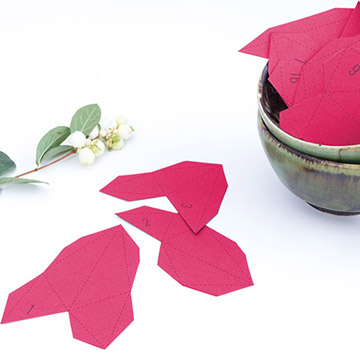 1. Print out the template on paper of your choice. Cut out the paper parts (A, B, C, ...) by cutting along the solid lines.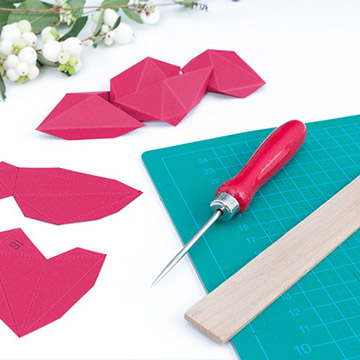 2. Place a ruler on the dotted lines and mark the folds by pressing down hard and running a bonefolder or an awl along the lines. Start with any paper part and place it in front of you. The printed side should be facing you. Subsequently fold all the dotted lines inwards, which means to fold up (short dotted lines)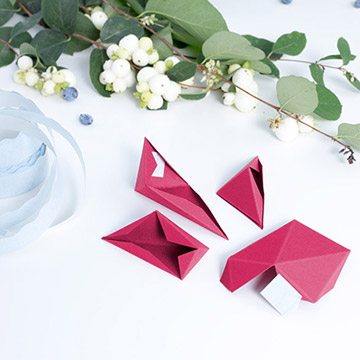 3. Glue each polygon separately.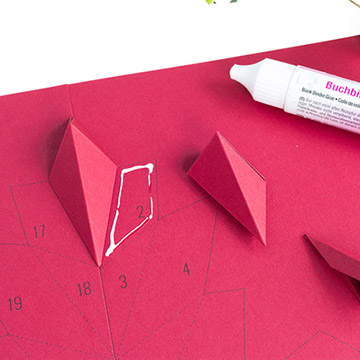 4. Use double-sided tape or any strong glue to stick the polygons in numerical oder on the maple leaf template.
Learn how to craft the 3d maple leaf (German TV-Show but the instructions are easy to follow visually)